Wizards Of Alamar
Rings, Wands and Shields! DevLog 1.1.22
---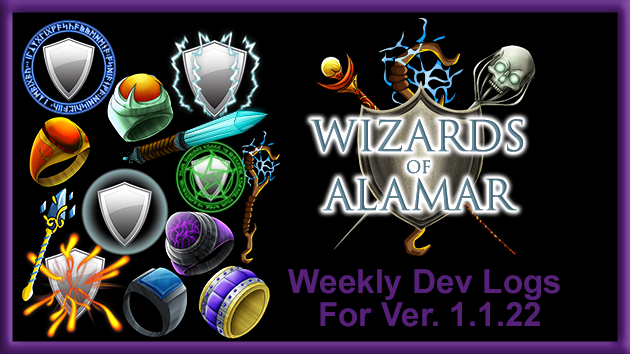 Devlog 1.1.22
We have the Library done and are able to start adding in new items when we open up new quests now! YEAH!!!!! It has taken longer than we would have liked but we wanted to make sure it was done right so we would not have to revisit it in the future.
-- added this patch --
Ring, wand, and shield pickups have been added to levels. Make sure to go off the beaten path to get them. We will be adding in new pick-ups now on a regular basis.
-- future patches --
Working on a sound rework that will add volume controls for spells, ambient, etc
Working on a resolution scale to allow you to choose a resolution and windowed or fullscreen.
Working on a few new door puzzles to add some variety.
Files
wizardsofalamar-win-stable.zip
242 MB
Version 1.1.22
Jun 14, 2019
wizardsofalamar-linux.zip
242 MB
Version 1.1.22
Jun 14, 2019
wizardsofalamar-win-stable-free.zip
242 MB
Version 1.1.22
Jun 14, 2019