Wizards Of Alamar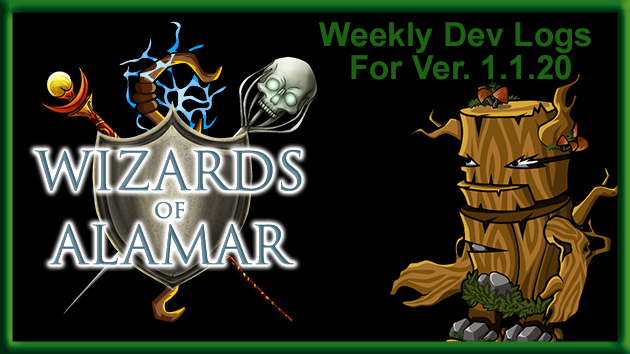 Devlog 1.1.20
This is a mandatory update. If you are not using the itchio app then you will need to reinstall the game. No progress will be lost. The link will be on the game start menu.
-- added this patch --
added quest 15
added quest 16 to the patreon portal in the portal building (kind of early access)
Added the fire shield! it is the same as the normal shield but it doesn't loose time when hit with fire. For right now all shields use the same level in the shield shop.
Library is here! you can change the order of your wands there and eventually swap wands for the new ones we release in coming weeks. And check out the new rings. descriptions will be added in the next update so when you click on them a description will be shown.
-- future patches --
Working on a sound rework that will add volume controls for spells, ambient, etc
Working on a resolution scaler to allow you to choose a resolution and windowed or fullscreen.
Working on a few new door puzzles to add some variety.
Working on a few new spell ideas to mix up combat a bit.
Working on trying to put in a goat! Seriously we have a thing for long haired billy goats.... and... why not!
Files
wizardsofalamar-win-stable.zip
242 MB
Version 1.1.20
Jun 02, 2019
wizardsofalamar-linux.zip
242 MB
Version 1.1.20
Jun 02, 2019
wizardsofalamar-win-stable-free.zip
242 MB
Version 1.1.20
Jun 02, 2019